New version released!
Added support for background playback. The app continues playing sound while using other apps or with the device locked.(Feb. 20, 2020)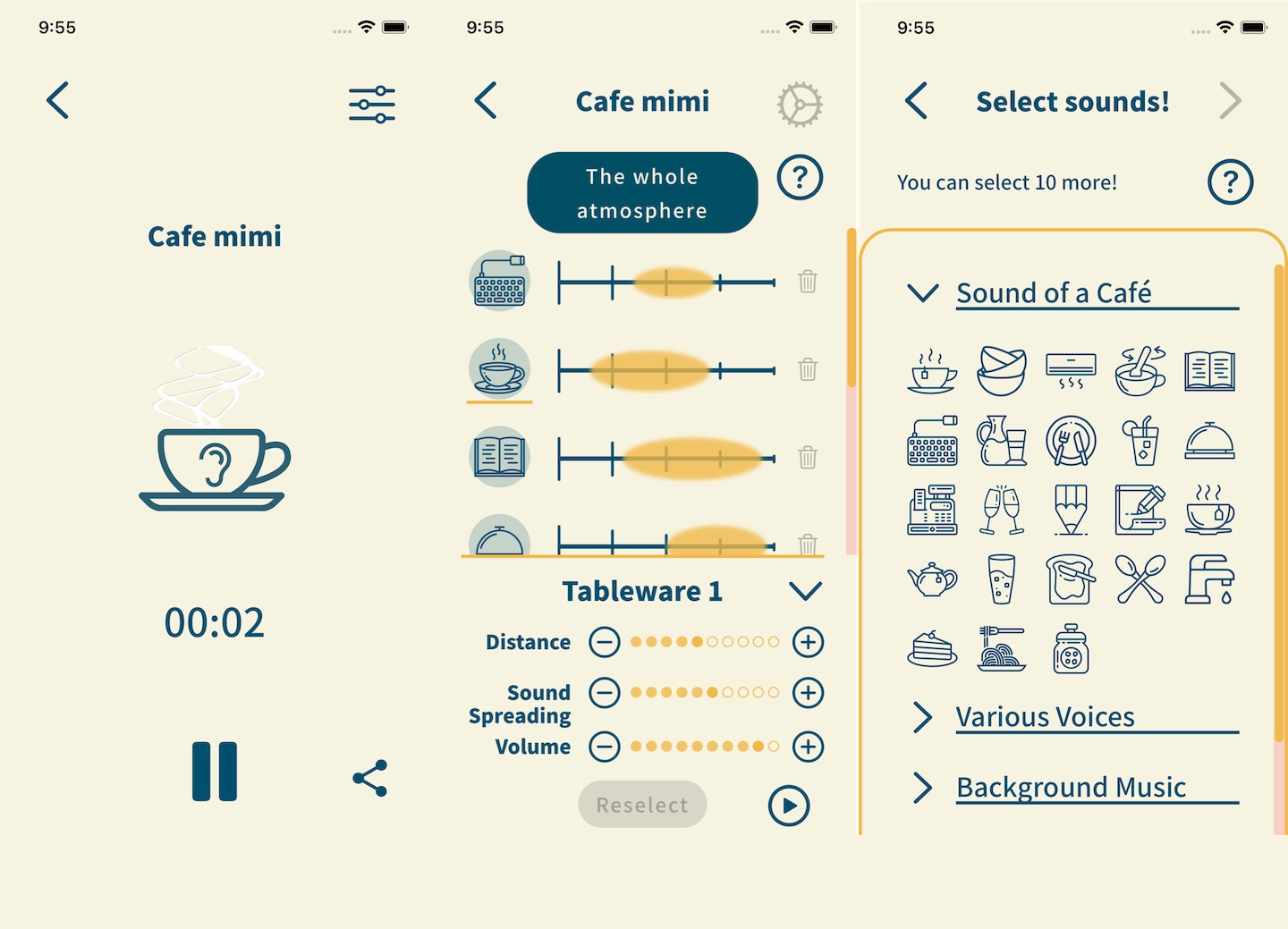 What's mimicafe?
"mimicafe" is an app for smartphones and tablets that allows you to create a virtual café. You can combine various sounds, voices, and environmental sounds.
In fact, humans tend to be able to concentrate better listening to a moderate environmental noise. However, popularly used background music may not be suitable for work because the musical changes are too much.
Our app offers your best working environment with audio technology. You can expect your motivation to increase by listening to sound that you like.
Please enjoy our app during studying and working at home, as well as working outside the office! Using high quality preset sounds that are created by professionals of sound, it would be fun to create your own café that doesn't exist in the world!
Download
Android version: coming soon!
Features
You can try sound experience immediately with café presets.
You can make your own virtual café environment by selecting and combining your favorite sound materials from a wide variety of sources.
The sound can be played in the background, so the sound will continue to play even when other apps are in use or the device is locked.
Parameters such as volume and distance (reverb) can be set for each sound material.
Using our proprietary sound generation system, "soundtope," each sound is reproduced with a natural behavior, just like a real-life café.
Sound materials will be added through future updates.
The sounds generated by this application is all royalty-free so you can use it as a background music at events and you can record them.
Example of use
For personalized study and work environment
For the environmental sound of office meetings
Privacy policy